Tourist Attraction Near Gir
Gir National Park is very popular among the tourists and is a famous sightseeing pull of Sasan-Gir. The national park came into existence in the year 1977 and it extends for about 1420 sq. km. This park is popularly recognized for its inhabitants of Asiatic lions and thought to the safe and protected area for these loans.
Somnath Temple is thought to be the most famous and antique Hindu religious shrine of India. The shrine is to be among the richest places of worship of olden India, but it has now lost its original charm after it was looted a number of times by the famous ruler Mahmud of Ghazni.
The Kamleshwar Dam is another wonderful attraction that is to be found inside the Gir National Park and is present right I the center of the park. This particular dam is constructed over the Hiran River, which is among the 7 rivers that drain in the region of the Gir Sanctuary. It is even referred to as the major attraction of the Gir. The reproduction area of marsh crocodiles is present in Gir and is also the resting place of a large number of bird species.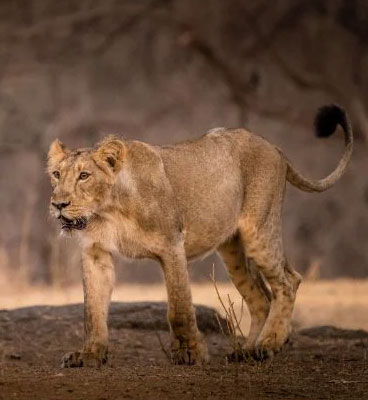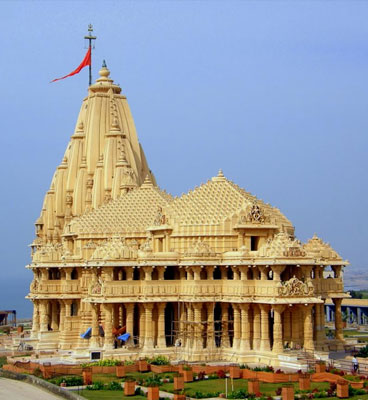 Durbar Hall Museum which is located close to the Diwan Chowk in the ancient Palace and conserve some of the exceptional belongings of the former Nawabs. These things include weapons, chandeliers, howdahs, armor and palanquins. A massive collection of decorated thrones, silver items, beautiful paintings, outfits and tapestries are found here.
The Junagadh Zoo is another attraction that attracts a lot of tourists and is located in the district of Junagadh and is chiefly famous for the Gir lions. This was built by a Nawab in 1863 and his chief motive was to save the lions from becoming extinct. Presently, the zoo has turned out to be a famous safari park.
Girnar Mountain located 5 kms east of Junagadh district are another famous attraction. It is situated an altitude of 1100 m high and it comprises of Jain Temples that are to be found at the hilltop. The Jain Temples were constructed between 1128 and 1500.
The Uperkot Fort is another great attraction at Sasan Gir and was constructed under the aegis of Chandragupta Maurya in the year 319 BC .It was inundated at least 16 times and it has been abandoned throughout the period from 7th to 10th century till it was rediscovered out of a dense forest.
The Nalsarovar Lake too attracts quite a few tourists and is one of the three tanks or the reservoir that border the region of Sasan-Gir. It is a famous dwelling to quite a few water birds and wandering birds and for this reason it is also famous as the bird watchers paradise. Most admired class of birds seen at this pond take in pied woodpecker, eagles ,back-headed cuckoo, sparrows and many others.