Kankai Safari In Gir National Park
If you are the one who has been to Gujarat and you did not experience Kankai Safari in Gir National Park then you are missing out on a major thing from your tour. The Kankai Safari will lead your way to the most attractive spot for the gathering of ample wild animals.
The Kankai Safari Timing and Entry Fees @ INR 7000 Only
Morning: - 6.30 AM to 12 AM
Evening: - 1:00 PM to 6:00 PM
The Kankai Temple basically originated from Shri kankeshwari Mataji or in short Kankai mataji temple. This place of worship is 25 km away from the Sasan Gir. It is also said that the goddess here is addressed as the rescuer of propels wandering a propos in the Gir forest. The Kankai Mata temple lies inside the Gir National Park which is perfect for wildlife wanderlust. Tourists can also experience lion thunder within the temple.
The candid adventurous may get very close to the Lion near the temple and will surely love the thrilling noise made by lions.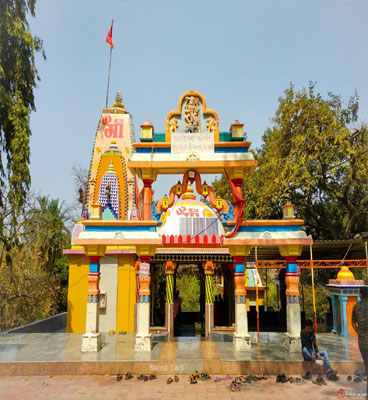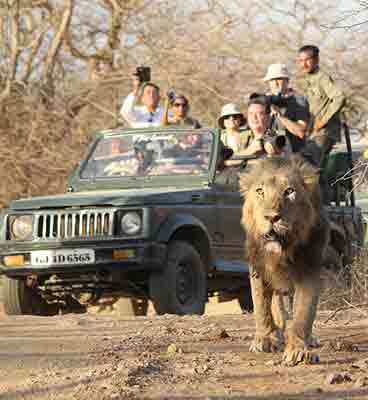 Permit for Night Stay :
Avail the permit from the forest official for staying here at night.
Only 50 tourists at a time can stay at night.
All sorts of visitors are required to have the permit to enjoy Kankai safari and to enter the temple.
Safari Booking Procedure :
Online booking is preferable for Kankai Temple safari.
You need to submit all personal details properly otherwise the form will not accept the submission.
All the documents are required and are specific in filling the details.
Once done you are eligible to enjoy the Kankai safari.
Allowance of 6 passengers and one child of 3 to 12 years old in jeep safari available.
Kankai Jungle Safari - Kankai jungle safari is allowed to only those tourists who have taken the official permit from Gir Forest Official. The safari to this Kankai forest will let you experience the enthralling experience of wildlife. The adventure will be in full swing and you will encounter the best appearance of flora and fauna along with the wild animals view.
Worth Staycation for Visitors - Various visitors do visit this offbeat place and staying here is always a worthwhile experience. The offerings are immense from candid food from the beautiful lodges with the better accommodation arrangement all are packed incredibly. Other nearby places are also worth visiting and you are only a few distanced away from the safari gate available here. There are permits available for the night stay here as well via Gir Forest official.
Make a trendsetter wildlife tour via having Kankai Safari in Gir Sanctuary.