Do's & Don'ts In Gir National Park
Do's During Jeep Safari in Gir
Always respect the wild animals living there and maintain wide distance from them. Please keep in mind that you are visiting their home and they have first priority.
Please maintain complete silence while enjoying Jeep Safari
Keep the mobile camera flash off as it may create disturbance to them
Please wear proper clothes and cover your arms and legs as it will protect you against insect bite.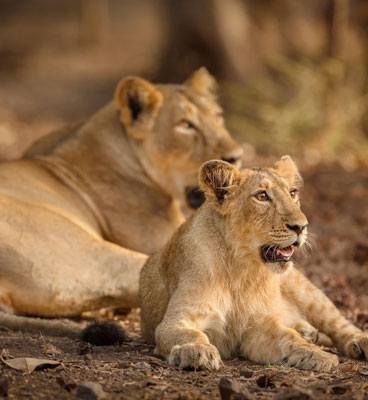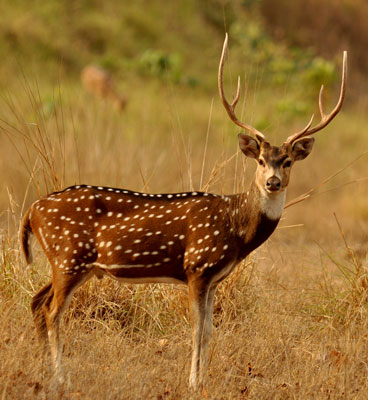 Don'ts During Jeep Safari in Gir
All jeep divers and nature guides are given some set of instructions such as speed of the vehicle, the designated safari route to be followed, and the distance to be maintained form the other vehicles and wildlife species and fixed safari time guidelines. Never ask your driver and guide to violate the rules.
Do not play any kind of music and don't try to speak loudly inside the park area.
Do not throw eatable items in the park and never try to offer them.
Smoking is strictly prohibited inside the park as accidental fire can destroy this beautiful forest in fraction of seconds.
Please be mindful and respectful towards the plants and animals around you. Please do not throw drinking water bottle, plastic wrappers inside the park as it is not the trash site.
Do not carry or use perfumes and strong smelling material. The animals are very smell sensitive and this may arouse their interest and curiosity.
What is Devalia Safari Park / Gir Interpretation Zone?
In order to reduce the overload burden from main tourism zone of Gir National Park, and to facilitate nature lovers to understand the importance of Gir and its wildlife – Devalia Interpretation Zone has been created. It is sprawl over an area of 412 ha of chain-link fenced area which is copy of Gir that covers all habitat types and major wildlife species. Tourists can see here various wildlife species such as spotted deer, blue bulls, wild boars, blackbucks, sambars and chinkaras.
Gir Forest Safari Tips
Always wear face mask as it will protect you from jungle dust
Wear cotton grey or light shades clothes and avoid loud colours and bold printed clothes
Keep ready your binoculars with you. During safari times you will have to keep safe distance from animals, during such time binocular will prove to be the best equipment to watch them.
It is advisable to drink plenty of water and stay hydrated during safari time. Carry plenty of water bottles in Jeep
Please note that you are abide by the rules and regulations of the Gir National Park forest department and you should always listen and follow all the instructions given by your guide during safari ride. If you have any query or questions regarding the Gir Flora & Fauna, do not forget to ask your guide. This will enhance your safari experience.
Do not get disappointed if you won't see lion. Sighting totally depends on your luck. There are many other interesting wildlife species that are to be seen and cherished. Gir National Park is breath taking even in its scenery.