Girnar
Girnar is one of the most important and holy pilgrimage centres of both Hindus and Jains. Girnar is a range of mountains usually known as the Girnar Hills. Girnar has been mentioned in the Vedas and also in the scriptures from the Indus Valley Civilization proving that it has always been respected as a sacred place.
The Hindu and Jain Temples
There are five peaks in the Girnar range that have a collection of many Hindu and Jain Temples. Pilgrims need to climb thousands and thousands of steps in order to reach these temples. Amongst the Jain Temples are the Tirthankara Neminath temple, Mallinath Temple, Rishabhdev Temple and the Parshwanath Temple. The Hindu temples are the Bhavnath Mahadev Temple, the Dattatreya Temple, the Amba Mata Temple, the Kalika Temple, the Ramchandra Temple, the Jatashankar Mahadev Temple, and the Gaumukhi Ganga Temple and there is also a stream called the Hanuman Dhara on the Western side of the Girnar hills.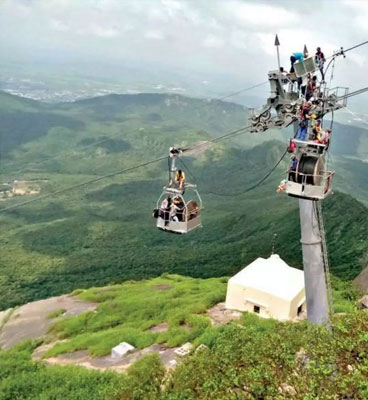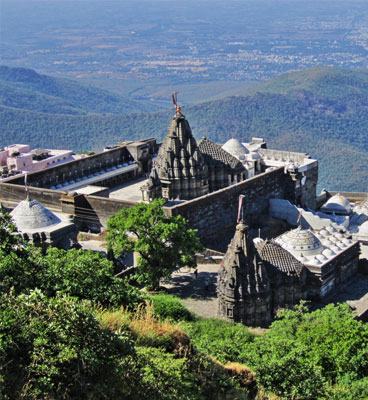 The Five Peaks of Girnar
The five peaks of Girnar come in the following order - the Neminath Temple, followed by the Amba Mata Temple in the first peak, the second peak is known as the Guru Goraknath peak and the third peak is known as the Oghad peak. Next comes the peak of the Dattatreya Temple and then the peak of Kalika Temple.
Tourist Places In and Around Girnar
Near the Girnar forest is the Gir National Park. One can definitely include Gir forest in the itinerary while visiting Girnar Hills.
How To Reach Girnar
The Girnar Hills is close to the city of Junagadh and easily reachable by train and also by state transport buses. It is also approachable from Keshod and Rajkot airports which are at 40 km and 100 km distance, respectively. Girnar Hill is a sacred pilgrimage centre and also a sanctuary for wild animals. To experience such diverse combinations in one excursion, Girnar Hills is definitely a spot to visit.