Junagarh
It is interesting to know that very few places in Gujarat have the diversity that Junagadh offers. Situated at the foothills of the Girnar range, Junagadh got its name because of Uparkot, a fort built by ChandraGupta Maurya during the 320 BC. "Old Fort" as the word Junagadh means, the fort is the main centre of the city.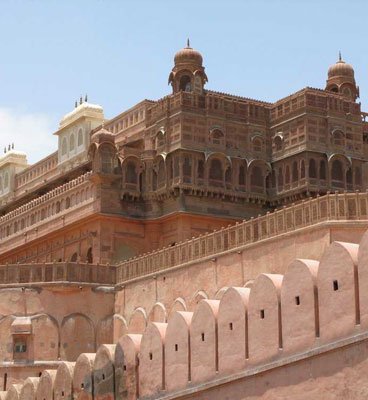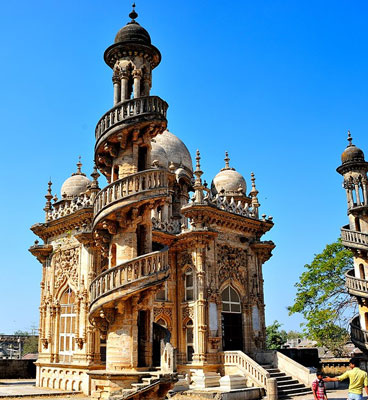 Tourist Places In and Around Junagadh
Navghan Kuvo and Adi-kadi Vav are a pair of ancient step wells that were not built, but cut out of solid rock, delved 170 feet into the heart of solid rock to find water at the bottom. The Gir National Park famous for the last Asiatic Lions is the most popular reserve forest of the entire Gujarat.
History of Junagarh
Junagadh is quite ancient, as it existed during the reigns of Chandra Gupta Maurya and King Ashoka. Inscriptions dating back to the era of the Saka ruler - Mahakshatrap Rudradaman I - can also be found. During Mohammad Bahadur Khanji I, the present city of Junagadh was founded. He laid the foundation of the "Babi Dynasty" that ruled the place till the British declared it as a Princely state and Junagadh opted to accede India during the partition.
Religious Connection of Junagarh
All religions; Jainism, Hinduism, Buddhism, and Islam, all those who came here have left some imprint on this city. The old rock-cut Buddhist "caves" found here, date back to 500 BC and stone carvings and floral work can be seen on the walls of the caves. Amongst the 33 inscriptions of the edicts of Ashoka, 14 can be found on a boulder closer to Uparkot. Alike Buddhism, Junagadh is also an important place for Hinduism and Jainism. On top of the city is Mt. Girnar, a holy site for Hindus and Jains. It can be climbed by a 9999-step staircase constructed along the peaks with temples on their pinnacles, looking as if the peaks are reaching for the sky.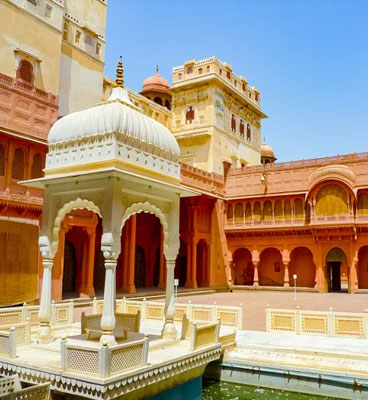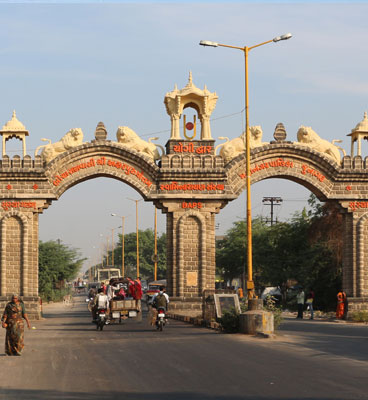 Geography of Junagarh
The limits of Junagadh are in bound at the Southwest by the Arabian Sea, at the North by Porbandar and at the East by Amreli. Two rivers Sonrakh and Kalwo flow in Junagadh. Narsinh Mehta Sarovar, Damodarji, Sudarshan Lake, etc., are some lakes of this city. The beaches of Junagadh are Sarkheswar Beach and Madhavpur Beach.
How to Reach Junagadh
Rajkot Airport is the nearest airport to Junagadh. The place is well connected by rail and road too.