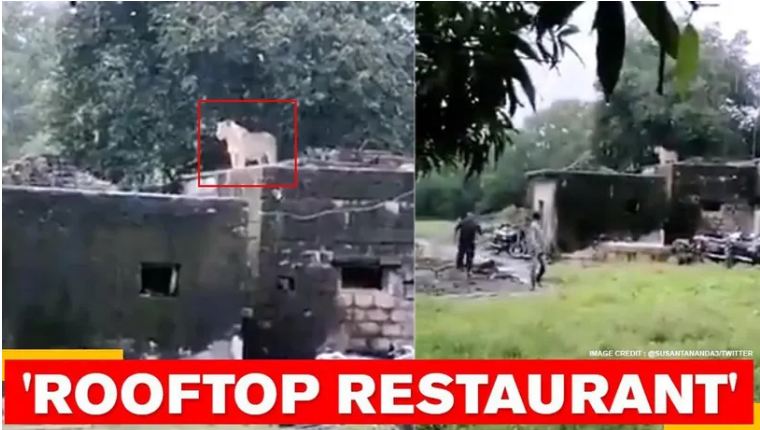 A video of a lion at Gir National Park making rounds on internet that shows a lion seen enjoying on the roof of a house during rain. The small video of length 11 second has gathered around 6k views as viewers remained stunned.
As reported in R. Bharat the local village resident near Gir National Park in Gujarat had a surprising confrontation with a lion. In a bizarre video uploaded by Indian Forest Service Official Susanta Nanda in which King Lion is seen chilling on top of the roof of a house as the house owner run away immediately screaming by its presence. According to forest officer, the lion of Gir National Park have become adaptive and human friendly now as they are a part of human landscape.
Rooftop Restaurant
This video was uploaded on August 19 from a twitter handle of a forest official. The video shows lion on a top of a house. Two men probably resident of a house have seen hurriedly moving away from the lion. According to the video caption given by Susanta Nanda, the lion has came vagrant from the Gir National Park which is a wildlife sanctuary in Gujarat. The sanctuary was conceptualized to protect the Asiatic lions.