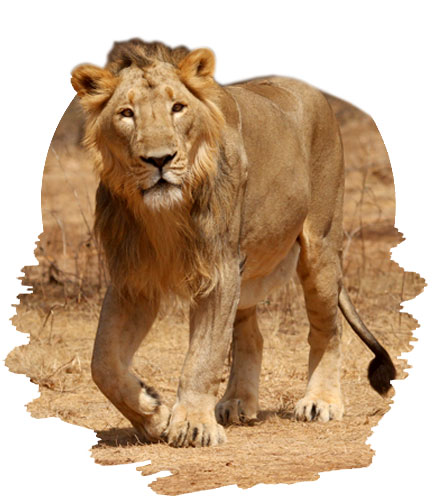 Gir National Park is popular for its Majestic Asiatic Lions and is the single place where you can spot them resting in wild.
Located in Junagarh district in Gujarat state, Gir forest is sprawl over an area of 1412 square kilometres comprises the national park area of 258 square km. The rest part 1154 sq. Km is protected as wildlife sanctuary.
During the 19th century Gir Jungle was part of the hunting ground for Nawab of Junagarh. There was no control and act to prevent the excessive hut which led to a sharp decline of Asiatic Lion population in Gir. As a result, this species was almost on the verge of extinction with 20 or lesser number of lions left in the year 1913.
Harmonious wildlife conservation effort since then have brought into steady rise of Asiatic Lion population, which stood at 523 according to Asiatic Lion Census conducted in the year of 2015.
Flora and Fauna at Gir National Park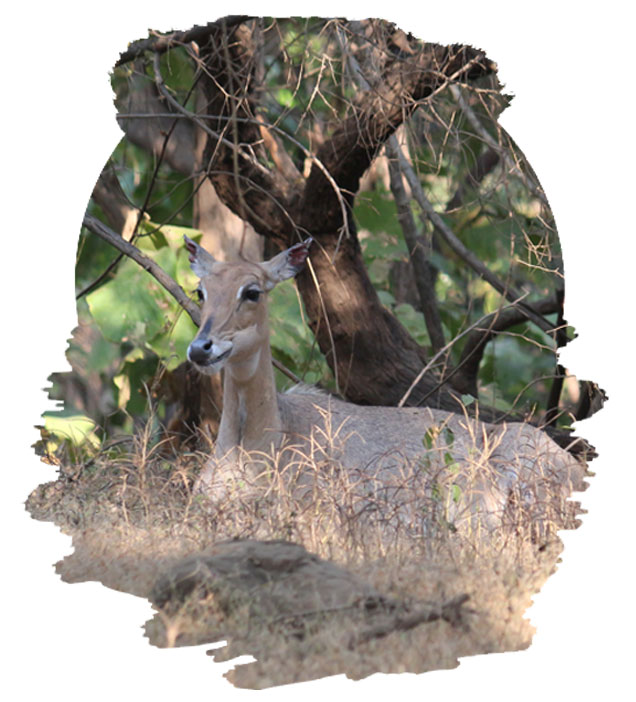 The topography of Gir National Park consists of diverse range of flora. Gir forest has mixed deciduous forest with dry scrub, evergreen and semi-evergreen types of trees. Major portion of the park occupies mixed deciduous forests.
However, Gir National Park is famous for the Asiatic Lions population; it is also home to various other wild animals. In jungles of Gir you can spot many carnivorous animals like leopard, sloth bear, jackal, hyena and wild cat. Reptile species in the park include mugger crocodile, Indian cobra, python and monitor lizard.
Sasan Gir is also an abode of around 300 bird species. Some of the commonly found birds are serpent eagle, Indian peafowl, woodpecker and Indian pitta.
Gir Jungle Safari
There are two types of safaris that tourists can enjoy – Gir Jungle Trail Safari and GIZ Devalia Safari. Devalia is a interpretation zone. It is an eco-tourism zone developed to bring down tourist overload from the Gir National Park buffer area.
You can obtain Safari Permit through Gir National Park Online Permit website. You can book here jeep safari permit and Devalia safari.
SAFARI TIME TABLE
Gir Jungle Trail safaris are available 7 days a week, Monday to Sunday. GIZ-Devalia safaris are also available throughout the week barring Wednesdays.
Safari
Morning Timings
Evening Timings
Gir Jungle Trail safari
6 AM to 9 AM
8:30 AM to 11:30 AM
3 PM to 6 PM
GIZ – Devalia safari (Bus)
7:30 AM To 11 AM
3 PM To 5 PM
GIZ – Devalia safari (Gypsy)
7 AM To 7:55 AM
8 AM To 8:55 AM
9 AM To 9:55 AM
10 AM To 10:55 AM
3 PM To 3:55 PM
4 PM To 4:55 PM
5 PM To 5:55 PM
Best Time to Visit Gir National Park
An ideal time to explore the park is from November till March as Junagarh experiences moderate climate not very hot during day time. April and May are the best months for wildlife sightseeing and photography.
Important tips for Booking Jeep Safari and Getting Permit
Entry permit can be obtained three months in advance and at the most 48 hours prior to date of actual safari date
Do not forget carry the photo identity proof (Aadhar Card/ PAN Card/ Driving Licence/ Voter ID Card) in original.
Foreign nationals should carry the original passport as the photo identity proof with him/her.
Traveller need to arrive at the Gir reception centre as mentioned in the permit at least 30 minutes prior to the scheduled safari time.