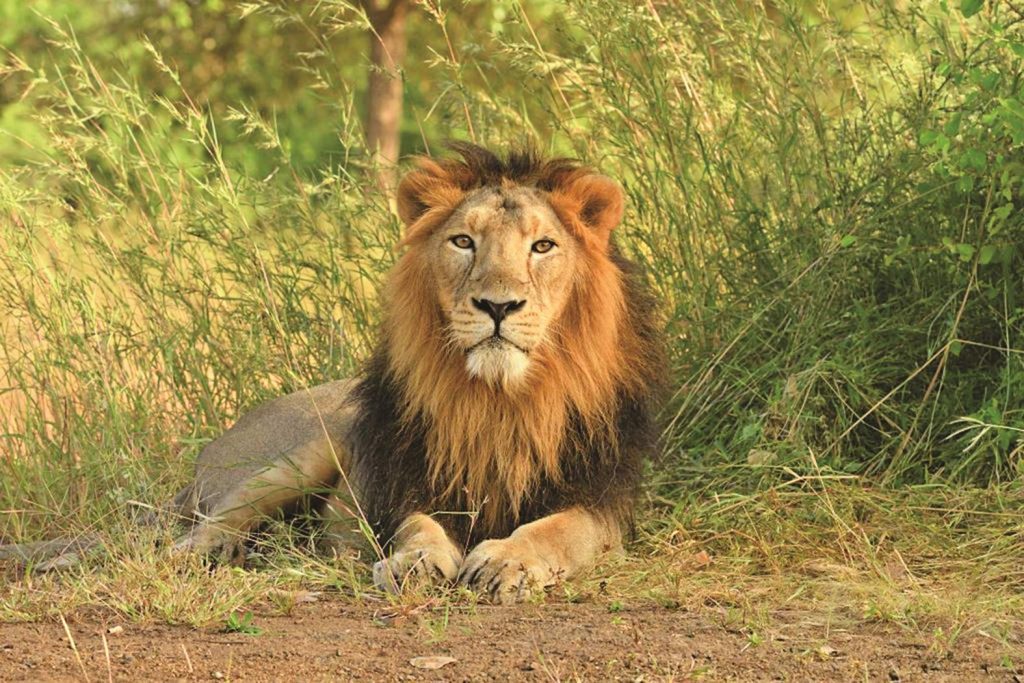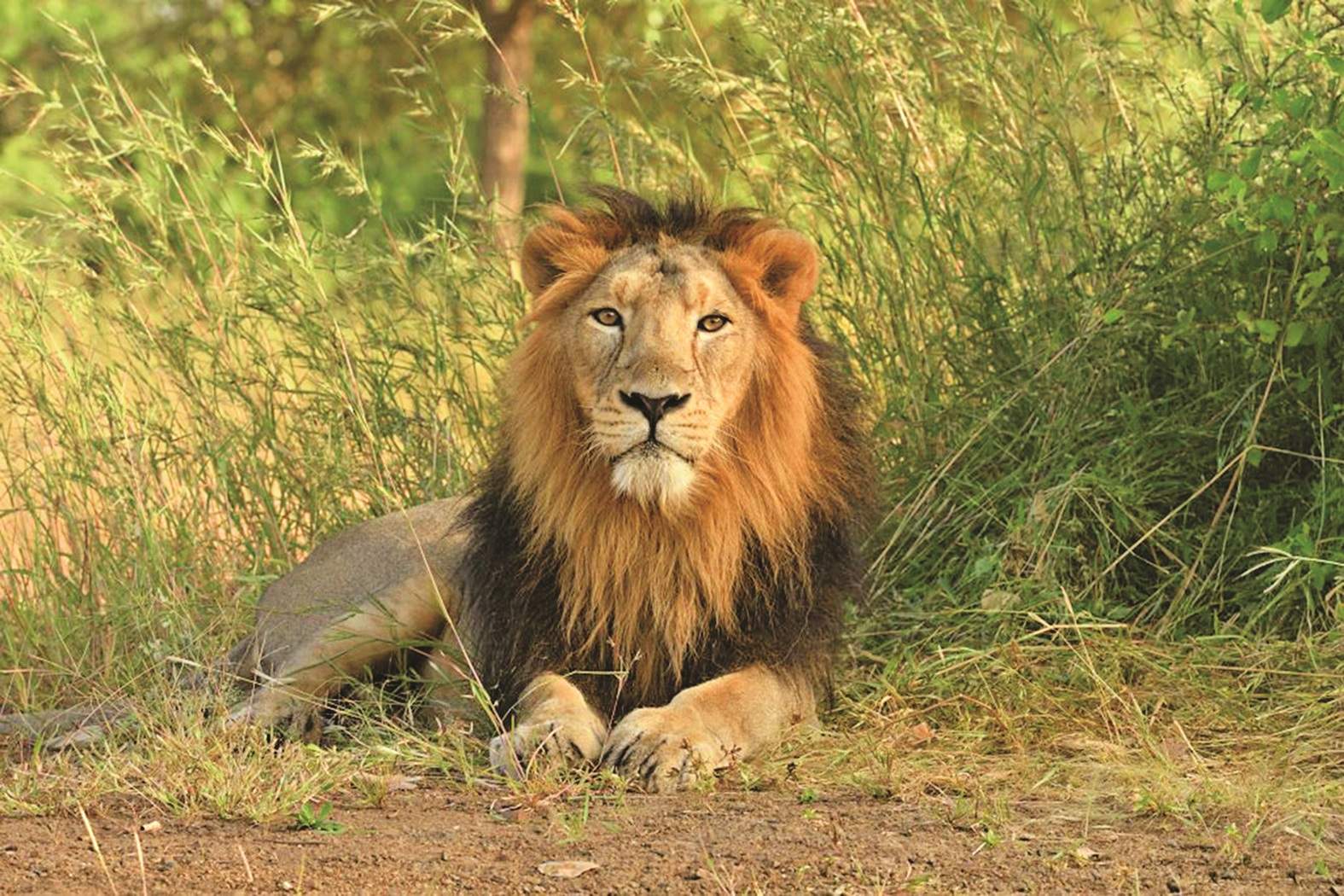 More than 523 Asiatic lions, above 300 leopards, more than 200 species of birds and home to 100 plus variety of mammals and reptiles; Sasan Gir National Park attracts droves of visitors to see these wildlife species.
Sprawl over 1412 square kilometres large national park is exemplary what was boon to us in natural. Protecting a great range of native species that would have otherwise fallen under the list of endangered animals.
Presence of wild Asiatic lions in its natural habitat makes this park a must-visit wildlife destination in India. Established as a national park in the year of 1975, this picturesque biodiversity is the only place in entire world where these majestic lions can be found roaming. However, the sanctuary was set up a decade earlier.
According to the latest census conducted in the year 2015, the number of Asiatic Lions in Gir and surrounding area increased by 27 per cent since 2010. The total lion population was recorded at 523, consisting of 109 males, 201 females, and 213 sub-adults and cubs. In March 2018, the Gujarat government announced that a recent unofficial count found more than 600 lions in the area, up from 523 in the 2015 census. The next official census will be in 2020.
Location
Gir National Park is strategically located in the southwest part of the Gujarat state, 360 kilometres of from Ahmedabad, 65 kilometres from Junagarh and 40 kilometers from Veraval. The entrance to the park is located at Sasan Gir village, and this is where the park reception and orientation centre is (next to the forest department's official Sinh Sadan guesthouse).
Best time to visit Gir National Park
An ideal and most popular time to visit Sasan Gir National Park is December to March. However, the park gets crowded during peak seasons. Visitors are likely to spot varied wildlife species such as lions, when it is hot (from March to May), as they come out to quench their thrust.
Morning Jeep Safari in Sasan Gir is undoubtedly is the best safari to go on, when the lion are most active. Generally they tend to sleep for the rest of the day.
Opening Hours and safari Times
Gir National Park is open from mid October until mid June. There are three hour Gir Jungle Trail jeep safaris in two shifts per day inside the park. Morning safari shift stars from 06:00 AM to 09:00 AM & evening safari timing is from 3:00 PM to 06:00 PM. Visitors must obtain an e-permit, which grants access to Gir National Park, for the Gir Jungle Trail.
Online Gir Safari Booking (E-permits)
Permits or E-tickets for both Gir National Park (Gir Jungle Trail) and Gir Interpretation Zone (Devalia Safari Park) can be booked online here. Advance booking is advised as the permits for the Gir Jungle Trail are limited.