Sasan Gir offers a wide range of Hotels and Resorts in Gir including budget hotels and luxurious resorts. This blog here can give you even more reasons to visit Gir Park in India.
1. The Gir Garjna Cottage- With a perfect combination of natural beauty and top-class services, Gir Garden Resort is one of the best budget hotels in Gir National Park. Surrounded by a charming mango orchard the hotel property is situated on the banks of the Hiran river. This is the reason why it is a perfect escape for those people who are seeking a tranquil nature and a mind-soothing rejuvenation. Apart from nature's splendor, the hotel is well equipped with world-class amenities like a restaurant, free parking, a pool, free Wi-Fi, kitchenette rooms, airport transfers, and others.
Location- Old Sasan Road, Chitrod Village, SasanGir 362135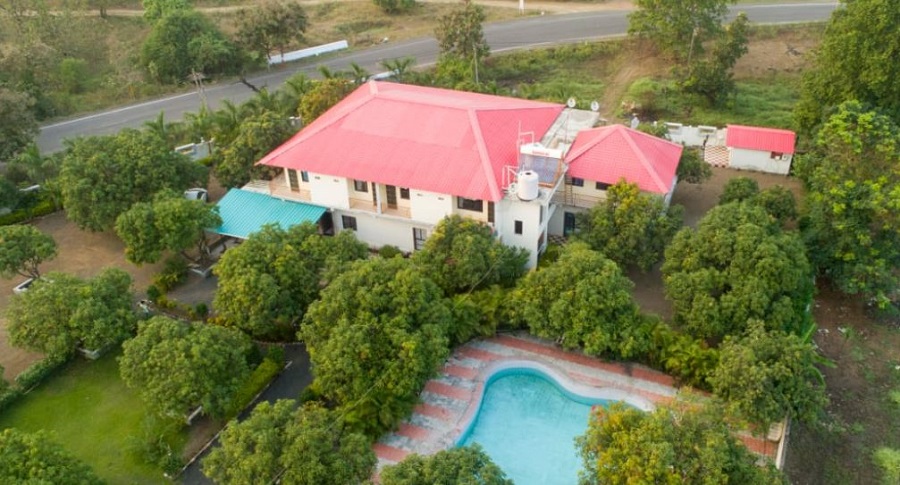 2. Gir Jungle Lodge Resort- One of the most luxurious resorts in Gujarat. You can explore the natural essence of Gir by staying at Resort, a well-known farm-based residence near the park that offers guests a sense of living in the natural world. In addition to being among the top budget Gir National Park resorts, it is an all-time favorite of nature and wildlife enthusiasts and photographers. Besides the facility of comfortable rooms, the resort offers ample amenities to the tourists like a pool, activities for children, free Wi-Fi, airport transfers, free parking, restaurants, and more.
Location- Chitravad Road, Behind Devaliya Park, Sasan Gir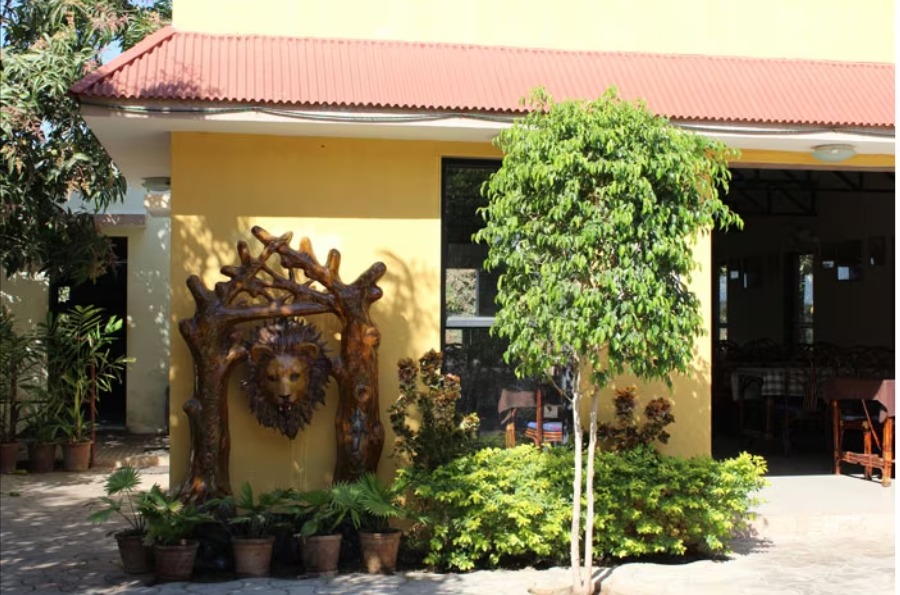 3. The Fern Gir Forest Resort- It is a luxury resort known for its grandeur, elegance, and style, Fern is undoubtedly the most remarkable in the Gir area. Snuggled in the dense, lush green jungles of Sasan Gir amidst picturesque hills, gorgeous landscape gardens, and green fields. Fern resort proffers the dreamlike holiday experience to families with kids, couples, and adventure seekers. The Resort possesses 40 luxurious and spacious rooms including villas, suites, luxury tents, and cottages each offering tranquil views of the river Hiran flowing by. With stunning facilities like Sohum spa near the river, gymnasium, pool, a state-of-the-art, Jacuzzi, laundry, janitor, free parking, business center, free Wi-Fi, airport transfers, and a well-renowned lavish restaurant that will let you forget all your troubles of the world.
Location- Sasan Gir, Gir Sanctuary 362135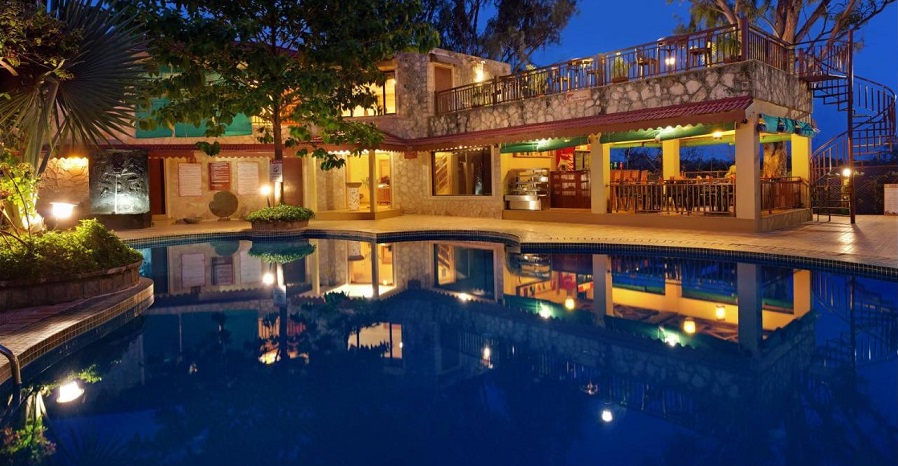 4. Lion's Paw Resort- In addition to being one of the best resorts in Gir National Park, the magnificent property is located just 2 kilometers from Gir Sanctuary's first gate boasting 56 well-furnished rooms along with 8 studios, 44 deluxe, and 4 suites. A Wide range of flawless amenities are present here that will blow your mind which includes facilities like in-house laundry, snack baskets in rooms, valet services, a multi-cuisine restaurant well known as BluMini Bar, a fitness center, free parking, airport transfers, and more.
Location- Village Bhalchel, SasanGir 362135